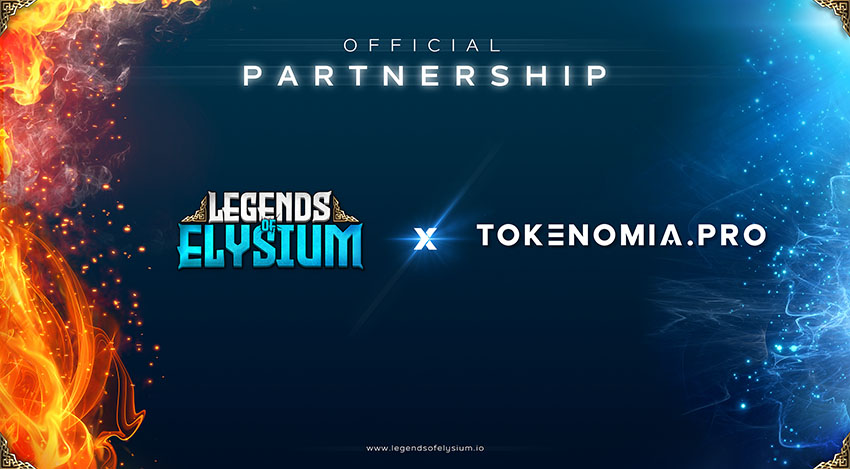 Legends of Elysium is excited to announce our partnership with Tokenomia.Pro, Tokenomia.pro helps to create and validate a token economy, find the product market fit, enter the Web3 market safely, conduct the token launch, and raise funding for Web3 projects. 
Tokenomia.pro is an all-in-one Web3 consulting and blockchain development company with an experienced team (30+ employees) from the biggest European tech companies. We specialize in Web3 and blockchain services.
They are unique because of the depth and breadth of the experiences we bring to the table.
Tokenomia.pro offers an all-in-one service and applies the best engineering practices learned over decades to the ever-evolving world of Web3.
They take pride in providing best-in-class services and operate under the highest business and ethical standards.
What problems are they solving?
Web3 has become the fastest developing sector in the 21st century, but it is hard to understand for non-tech people. Tokenomia.pro offers products and services that make Web3 more friendly for non-tech persons.

Only a few companies offer a true complexity and flexibility spectrum of services. Tokenomia.pro has the expertise to deliver visuals, dev tools, token panels, staking, EVM and non-EVM smart contracts, NFT platforms, marketplaces, INOs / IDOs, and more.

The level of services in most existing blockchain advising and development companies is deficient. Knowing this, they deliver top-quality services based on business ethics and professionalism.
Moreover, Tokenomia.pro has over 30 specialized developers on board. Think about this part of the company as a software house. It's one of many departments used while we serve clients.
Tokenomia.pro social channels: