Marketplace is a feature allowing players to view and buy cards put up for sale by other players, as well as put up their own cards for sale. Under the Marketplace, there will be additional features, such as Stake and Borrow NFTs.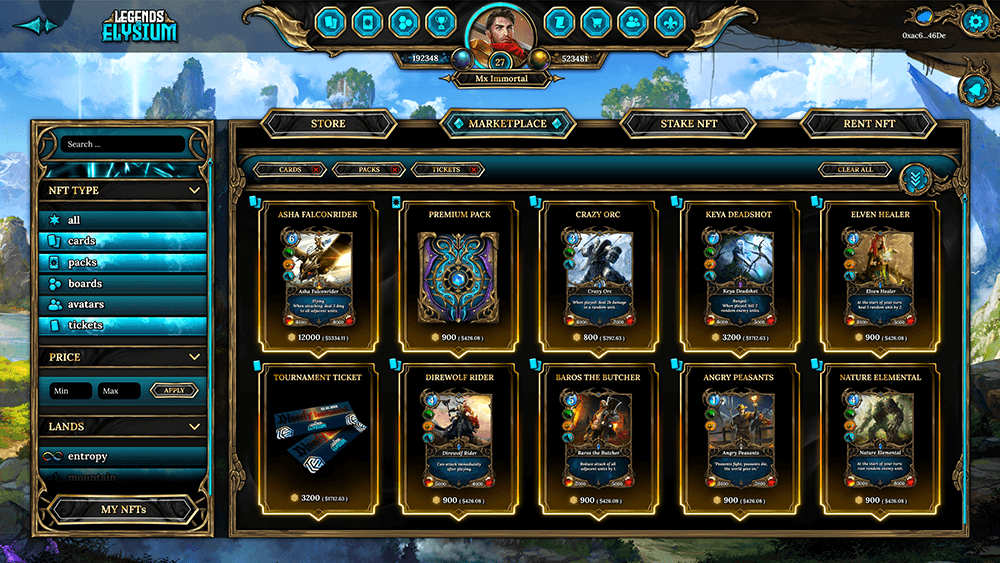 Stake & Borrow NFTs
The NFT cards will be available for staking by the card owners. Each card's value will be determined, and based on the determined value, its owners will earn staking rewards. Withdrawing cards from staking is subject to a 7-day unlocking period. During that time rewards are not distributed. After that period, the cards are available to be claimed. Cards that are staked, cannot be used in the players decks.
NFT Cards that are staked, will be available to rent by other players. Each card will have a rental price assigned to it, based on the determined card value. Renting a card from the available ones allows the player to use it in his deck temporarily, until the renting period is over.