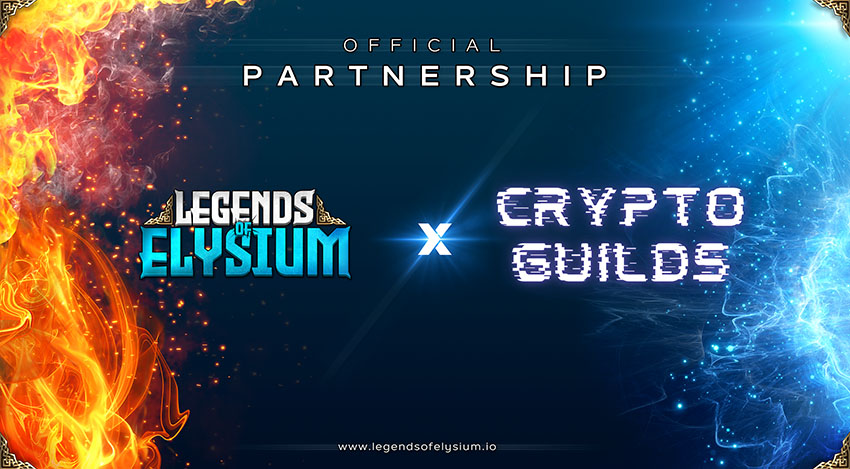 Legends of Elysium is excited to be listed on Crypto Guilds platform. Crypto-Guilds is the first Guilds and Scholars Marketplace for P2E Games. CG goal is to bridge Games, Guilds, and Scholars into one platform, so they can develop, earn, and play together.
Crypto guilds operate on several fields:
Player Acquisition Deals – Discover exclusive deals from web3 games, including cryptocurrency and NFT rewards for player acquisition. Games pay only for what they get, enroll power users, and know costs upfront. Guilds have a viable model: Players-as-a-Service. 
Partnership opportunities – Collaborate with top companies in the web3 gaming industry through our platform and exclusive Telegram chat, Crypto-Guilds Alliance. Join the chat and gain access to C-level executives from top companies such as Bitkraft, Animoca, Star Atlas, YGG etc. 
Fundraising, Marketing and UGC Deals – CG platform offers unique opportunities for web3 gaming business development through other types of deals, such as fundraising, marketing, and user generated content. By directly connecting with other projects, you can present a clear offer and take your business to the next level.
Launch Your Own Guild – an opportunity for every member of web3 space to build their own brand around their favorite game.
Crypto Guilds social channels: