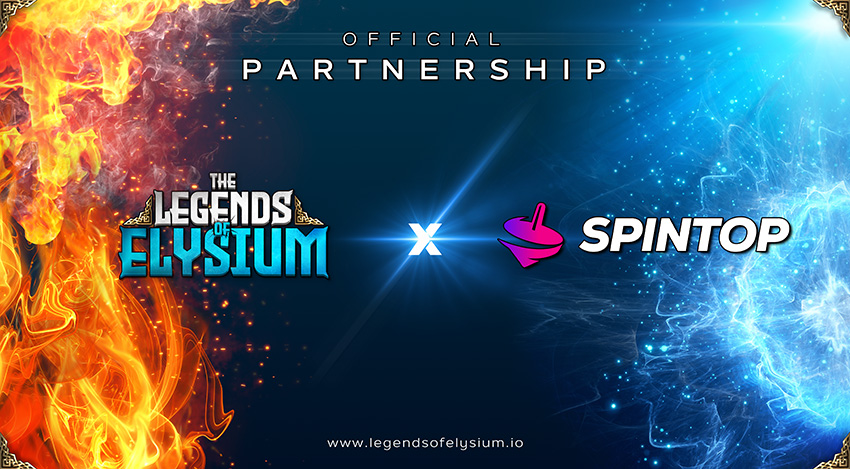 We are grateful for adding Legends of Elysium, trading card game to Spintop Network Gamepedia – a comprehensive blockchain gaming library. 
Community-driven gaming guide in which games are accessed, listed, and filtered for their tokenomics, ratings, smart-chains, and development statuses
Spintop is the next generation blockchain gaming hub that aims to utilize the new tools of web3 to offer a comprehensive experience for players, traders and investors. In Spintop, we aspire to guide, discuss and supply through blockchain gaming. The ecosystem is designed as a gaming hub that allows players to exchange their tokens, NFTs, and reviews.
Spintop consists of four main products acting together in a social manner and built around user profiles:
Spintop vision is why Legends of Elysium decide to become partners:
As of 2020, the global gaming market has reached 174.9 billion USD, with over 2.8 billion players worldwide. This booming sector has become intertwined with our daily lives; most of us compete, spending our free time in this modern virtual realm made possible by the internet revolution. Yet, another iteration of this revolution has been brought about by blockchain technology, which allows us to create a decentralized, transparent, egalitarian, and innovative gaming ecosystem.
We believe that blockchain technology will open new horizons in the gaming world and emerge as a new, more complete version of the internet with its interchangeable assets and decentralized back-end. What we've seen so far is just a glimpse of things to come.
Spintop social channels: