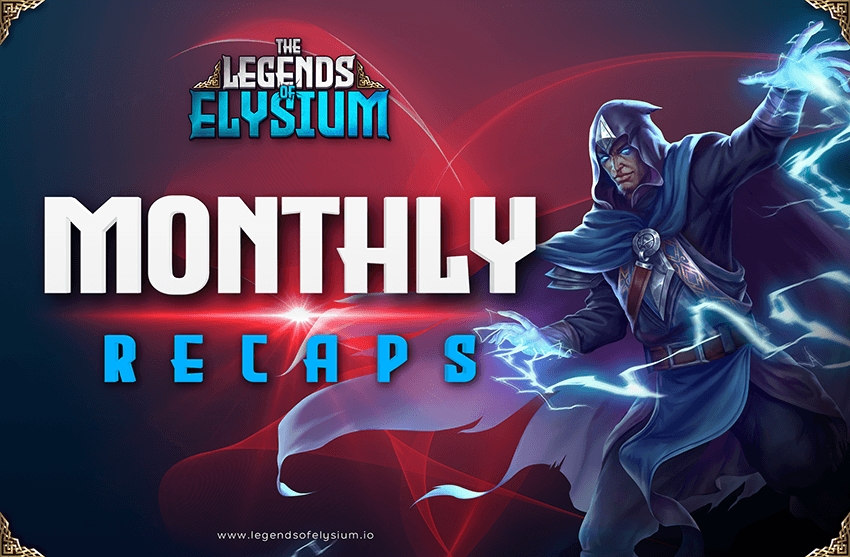 Dear Elysians,
"Marketing is too important to be left to the marketing department " – David Packard. With this wisdom let's welcome two new LOE advisors Patrycja Rodzińska-Szary and Yasmina Kazitani. Patrycja has incredible gaming knowledge and supported several productions entering into the web2 gaming market. We are taking her advice to heart and implement bit by bit into the Legends of Elysium marketing strategy. Yasmina also has a brilliant marketing background both in conventional world and web3. Her approach is exactly what we need to stand out within the trading card game sector. Both Ladies create fantastic support and deliver great value to the team and to investors and players in the near future.  
As promised we have organized yet another AMA session for our community. We had extremely positive feedback and you can expect another AMA announcement soon. Discord is to be our main communication channel between the community and core team. On communication we do hope you like our Linktree and Wikipedia. On wiki this is just the beginning and we do understand that this will be a professional form of knowledge storage for existing and newcoming community members. Believe me, we are working hard to deliver even more on this subject.
Our events sessions also deliver a positive outcome. We do understand that bear markets are not easy for investors, but good projects with hard working teams and focus on development still finds new partners and investors. We have been pleased to announce in September new fantastic partner and investor Diamond Atlas Capital 
Ambassadors applications are in the process of verification. Stay tuned in the coming weeks to see the official introductions of our Ambassadors. Big thanks to all who participated and sent their applications. Even if you didn't make it, don't give up, support our community and new opportunities will arise in the future! 
Legends of Elysium project has been officially accepted by Coin Market Cap and Coingecko
Your vote will only support LOE, do not hesitate.
End of September was a very busy period for our team. We have attended Asia Crypto Week in Singapore with the main event of Token2049 – the biggest crypto event in all Asia. We took this opportunity to strengthen the bonds with our existing partners and create new connections in the crypto world.   
Thank you for your ongoing support on our socials. This is important for the project and its success.
'Legends of Elysium' activities in September 2022: 
2022-09-02 – LOE update on ultra.io NFTs
2022-09-03 – First in-game music sneak peek 
2022-09-08 – We are on Coin Market Cap
2022-09-14 – Linktree communication panel
2022-09-20 – We are on Coingecko
2022-09-22 – Diamond Atlas Capital official announcement
2022-09-22 – Official advisor announcement Yasmina Kazitani 
2022-09-27 – Token2049 conference 
2022-09-29 – Official advisor announcement Patrycja Rodzińska-Szary
2022-09-30 – New information channel added Wikipedia 
Follow us on Twitter to get the most updated information.
Take care folks and see you next time!