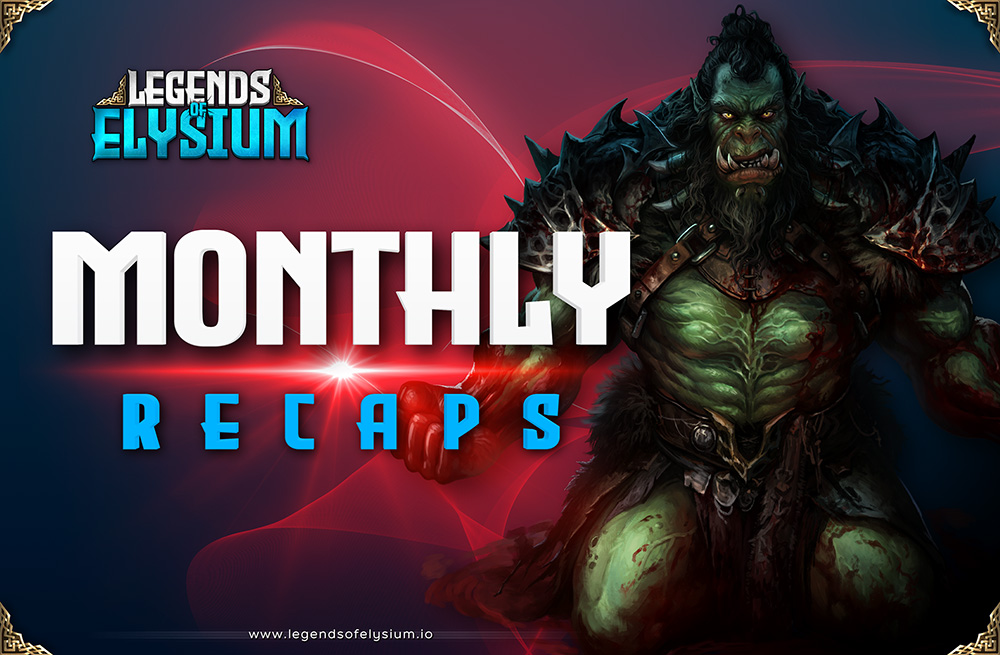 Incentivised ALPHA Testnet is now LIVE !
You can test the game NOW and give us your feedback to make it even better for the grand opening.
To begin your journey in Legends of Elysium universe:
Visit https://legendsofelysium.io/
Click Play Now button in the right-top corner.
Use the following credentials to log into the game:
Login: AlphaTestnet
Pass: AlphaTestnet2424!
Connect your MetaMask (Watch Tutorial)
Join the battle and become a Legend! (Watch Game Tutorial)
More information here:
https://medium.com/
Limited NFT Genesis Sale:
There is an ongoing sale! Grab your chance to get one of the amazing NFT cards including Phygital Torg Whithand.
Resurrection Gate – FREE NFT Collection:
Magic Eden – Resurrection Gate NFT Collection
Together with our partner Magic Eden we have prepared the FREE NFT campaign with amazing benefits
The mint will start on 12th June 2023 at 1200 UTC on Magic Eden platform
Educational Airdrop Campaign:
We have completed the Educational Airdrop Campaign and you can check the results here
Partnerships:
Magic Eden — they consider themselves stewards of the NFT space. They've built the most liquid secondary marketplace and we are the first marketplace to implement bidding, rarity index, and a dedicated minting platform that automatically connects to our secondary marketplace. They're just getting started.
Salad Ventures — is a X-2-Earn ecosystem project that uses innovative growth strategies and blockchain technology to help Web 3 projects scale. By incentivising activity on their platforms and partnering with other projects, they provide equal earning opportunities for their community members and promote growth for ecosystem partners.
Elysian, if you want to become an investor =>

'Legends of Elysium' activities in May 2023: 
2023-05-02 – Audiobook "The Rise of Torg"
2023-05-03 – AMA with Mirage
2023-05-04 – an official partnership with Magic Eden
2023-05-05 – Ultra Card Back contest announcement
2023-05-10 – SKALE Partner spotlight
2023-05-11 – AMA with First Play Collective
2023-05-12 – an official partnership with Salad
2023-05-16 – Start of GENESIS NFT SALE
2023-05-17 – Phase 2 of Educational Campaign has finished
2023-05-24 – NBX event
2023-05-26 – Resurrection Gate collection announcement
2023-05-26 – ALPHA Testnet is Live
2023-05-27 – Airdrop Campaign results
Take care folks and see you next time!