 TOKEN2049 is one of the most successful crypto events run annually in London and Singapore. It was held 28th and 29th September 2022 in Singapore. TOKEN2049 is bringing together leading executives, founders and thought leaders to spotlight the latest evolution of cryptocurrency and blockchain technology.
At Legends of Elysium we are pleased that Marcin Skowronski was a representative of our company at the TOKEN2049 event.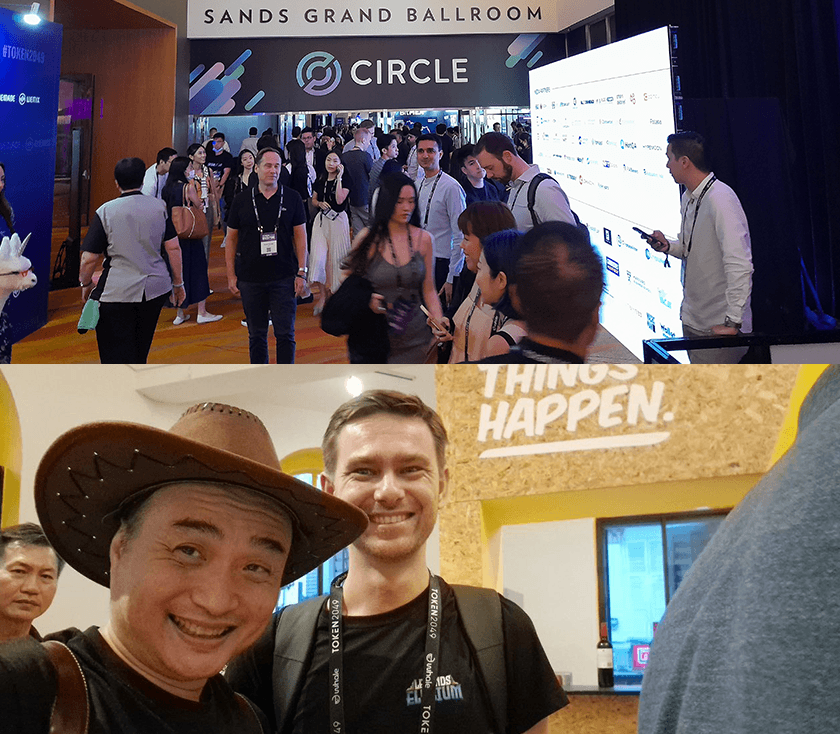 Experts from all over the globe converge to share their views on the market while attendees learn from the industry's top pioneers and innovators.​ TOKEN2049 united entrepreneurs, investors, developers, industry enthusiasts and global media – and created unparalleled networking potential.
Speakers included:
Alexander Höptner, CEO, BitMEX
Annabelle Huang, Partner, Amber Group
Julian Sawyer, CEO, Bitstamp
Emin Gün Sirer, CEO, Ava Labs
Kris Marszalek, CEO, Crypto.com
Mance Harmon, Co-Founder & CEO, Hedera Hashgraph
Michael Moro, CEO, Genesis Global Trading
Aleksander Leonard Larsen, Co-Founder, Axie Infinity
Alex Svanevik, CEO, Nansen
Cynthia Wu, Founding Partner & Head of Business Development and Sales, Matrixport
Amy Wu, Head of Ventures, FTX Ventures
Ryan Selkis, Co-Founder & CEO, Messari
Robert Leshner, Founder, Compound
Jennifer Ilkiw, Vice President and Head of APAC, ICE / Bakkt
Bill Barhydt, CEO & Founder, Abra
Antoni Trenchev, Co-Founder & Managing Partner, Nexo
Michael Shaulov, CEO, Fireblocks
Zac Prince, CEO, BlockFi
Swen Werner, Managing Director, State Street Digital
Santiago R Santos, DeFi Investor
Ki Young Ju, Founder & CEO, CryptoQuant
Rafael Schultze-Kraft, Co-Founder & CTO, Glassnode
Willy Woo, On-Chain Analyst, Woobull
Henri Arslanian, Partner, Global Crypto Leader, PwC
Loi Luu, CEO & Co-Founder, Kyber Network
TOKEN2049 social channels: