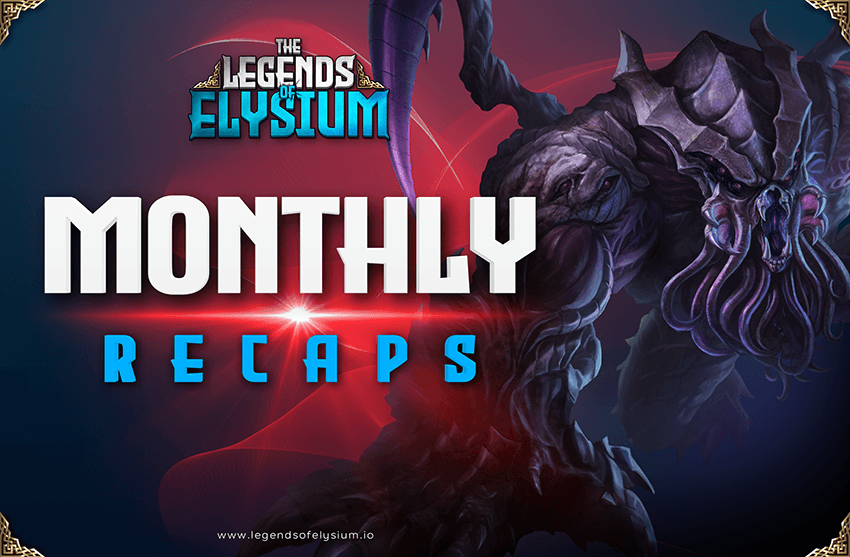 Dear Elysians,
"You make most of your money in a bear market; you just don't realize it at the time." – value investor Shelby Davis. With this positive quote let's move to the summary of actions which happened  in the previous month at Legends of Elysium
To make sure that our community is well entertained, we have performed two Discord quizzes. Congratulations to the winners and all the contestants who joined the fun. We are here for you and we are happy to answer any of your questions related to the quiz and the project development. As we are growing we will start performing cyclical AMA's to share with you the updates and answer all your project-related questions as we want to stay  transparent to all members of the LOE community at all times.  As always, AMA events will be announced on our socials. We encourage you to take part in them to be up to speed with the game development and news.
On the blockchain side, we have started  setting up arrangements  with Auditors to make sure the Smart Contracts are secure and will be ready to use when the time comes.
The development is on track. Most of the current UI designs have already been implemented into Unity and we must admit that it looks AMAZING! We will be in position to share some of those fab views in the near future, please be ready.
Currently we put a lot of focus on delivering the Alpha prototype, as it is the important milestone that will enable us to start testing and balancing the game and game mechanics. As you are aware that is the most crucial part in every card & board game.
We attended the Metaverse Summit conference  in Paris. Together with our Friends and Partners from Interverse, Gamerhash, Blockchain Game Alliance (and others) we spread the word and bonded our partnerships even stronger. As a result of similar events  we are delighted to announce our partnership with Ultra.io
Ultra is a gaming platform on which Legends of Elysium will be available to access and download, when the desktop version becomes available. This is fantastic news and brings even bigger awareness of our production.
Thank you for your ongoing support on our socials. This is important for the project and its success.
'Legends of Elysium' activities in July 2022: 
2022-07-09 – Discord quiz
2022-07-15 – An official partnership with Ultra.io
2022-07-16 – Metaverse Summit in Paris 
2022-07-18 – Q&A session with Ultra 
2022-07-25 – LOE has been added to Gamepedia on Spintop Network 
2022-07-30 – Discord quiz
Follow us on Twitter to get the most updated information.
Take care folks and see you next time!