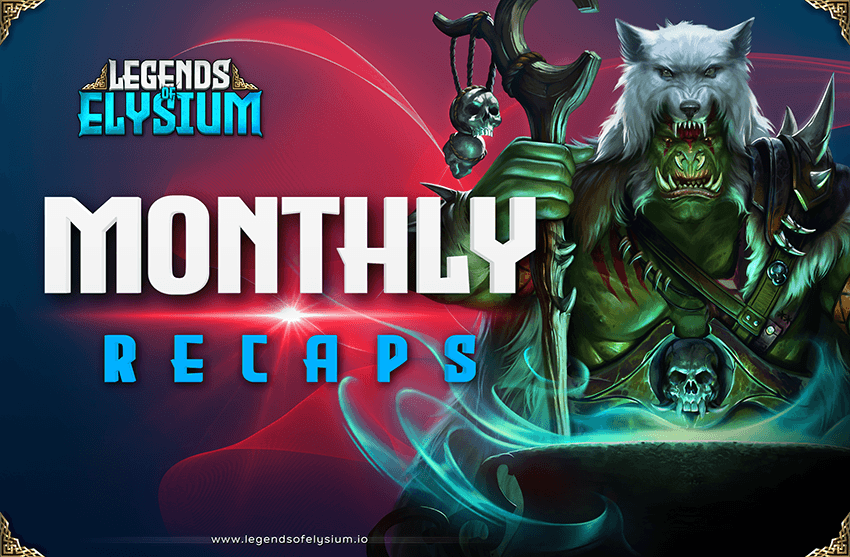 Dear Elysians,
LOE community is getting stronger. The engagement in choosing the character names is more popular than we expected. Thank you to all who took part in choosing names for our characters. Within a few months we all will have a chance to check their capabilities in action.  
This month started with the Alaska Gold Rush partnership. An open world web3 game, where we planned to utilize some of the assets to have application in both productions. Shortly after, an even bigger event happened.

To those who have ot yet seen: ALPHA Gameplay was broadcasted on Binance LIVE 
This was organized by our great partner PROM. Big thanks to them. And to show you the massive progress we are making each week. We have the pleasure to announce a second Binance LIVE stream on 9th March 2023. The link and date will be shared on our official Twitter so stay tuned.
Our official collaboration with POLYGON was announced. To many it was expected and we have managed. Thank you to the Polygon team for taking us to their family of projects.
As a news item we can also share the information about Sandbox assets, which have been prepared for us by Sandstorm. This is a sneak peak for expansion planned in future. But no sooner than MVP and mobile version delivery.  
March is going to be spectacular in project community growth. We are planning a HUGE event for existing and plenty of new coming community members.
One of the characters, TORG WHITEHAND, has taken physical shape. We are planning an Educational Airdrop campaign which will lead to genesis NFT sale of Legends of Elysium cards – https://mint.legendsofelysium.io 
SALE will be open only after the official announcement. Stay safe.
'Legends of Elysium' activities in February 2023: 
2023-02-05 – community voice – series of character names
2023-02-14 – an official partnership with Alaska Gold Rush
2023-02-16 – Gameplay streamed on Binance LIVE
2023-02-20 – an official collaboration with Polygon
2023-02-21 – Sandbox avatars presentation
Follow us on Twitter to get the most updated information.
Take care folks and see you next time!