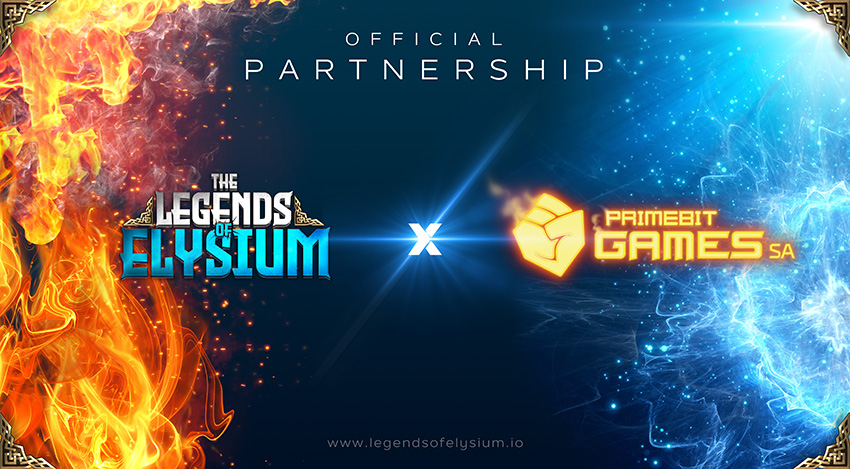 On 28th December 2021 Legends of Elysium team signed a contract with PrimeBit Games S.A. to develop a web based, P2E game The Legends of Elysium. It is an important milestone, and another step in a long journey ahead of us.
PrimeBit Games is a studio with great experience in game development. They are known from productions like Clash, Magic Nations and several others. Since PBG was listed on the Warsaw Stock Exchange in 2018, they have been constantly delivering successful productions.
Their team has won national and international awards for their works, such as Microsoft and Unity Competition, Laur Eksperta 2016/2017, IMProve Academy 2015 and many more.
We had the pleasure to speak to Michal Reczkowski, CEO of Primebit Games, and during many meetings with Michal we discussed the game thoroughly. His 'can do attitude' and win-win approach helped us to take the final decision and start our cooperation with Primebit Games.
A designated team of 10 developers has started reviewing the 'Game Design Development'. With the new challenges for 2022 we are on a perfect track to deliver our project by the end of this year.
Prime Bit Games SA creates in-house productions, but they also take on challenges, realizing clients' visions. PBG creates innovative and ambitious projects, often in combination with physical devices such as VR or exercise equipment. PBG are involved in porting games from any platform to another, such as Xbox One, Nintendo Switch, PC and Mobile.
Furthermore, PBG supports the only specialization in the region "Computer Games Engineering" at the University of Information Technology and Management in Rzeszów. They educate future game developers by teaching this specialization and creating dedicated courses.
Prime Bit Games SA is made up of qualified programmers and graphic designers, working with technologies and tools such as: Unity 3D, Flutter, Xamarin, React, Vue, PHP, Blender, Pixologic ZBrush, Substance Painter, Substance Designer, Adobe Photoshop. An ambitious and experienced team is a guarantee of fruitful cooperation!
PrimeBit Games social channels: