Learn & Earn Phase 2 Begins!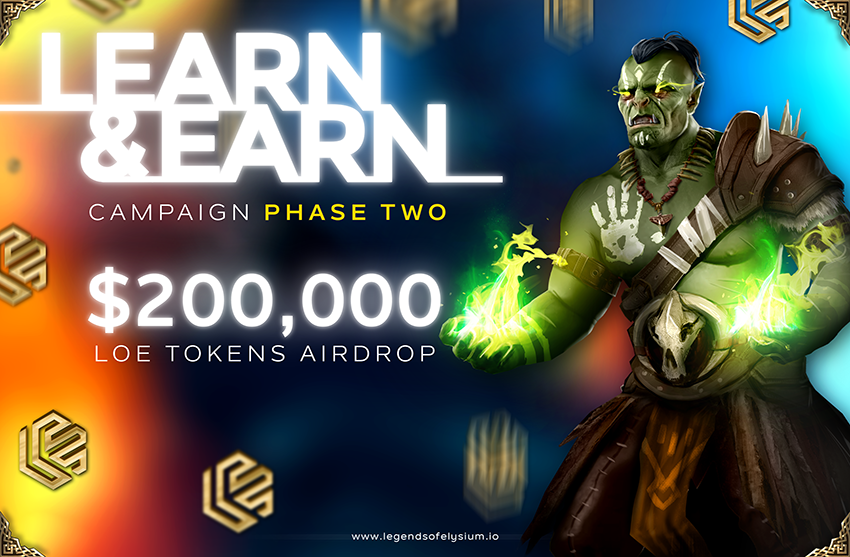 Hi Elysians,
We are excited to announce the launch of the second phase of our Learn&Earn Educational Airdrop Campaign starting today 12th April 2023. This campaign aims to educate our players about new trends and innovations in the game development industry, such as Phygital items, while offering rewards to most committed participants.
We are thrilled to report that the first phase of the campaign was a huge success. Over 251,675 quests on Zealy (old Crew3) have been completed and we welcomed over 11,412 new community members to the campaing.
For those who are not familiar with the Learn&Earn Educational Airdrop Campaign, we have allocated 4M LOE tokens worth $200,000 as a reward for this grand educational campaign, which will be airdropped to eligible participants. The campaign is divided into two phases, with the rewards up to 1,000,000.00 LOE tokens for Phase 1 and rewards up to 3,000,000.00 LOE tokens for Phase 2. Today is the day when Phase 2 officially starts!
To determine the reward allocation, Legends of Elysium is using a point-based system that takes into account community engagement and participation in LOE activities. Completing activities, awards participants with points based on the quests completed. Once phase two of the campaign ends, all points achieved by participants will be summed, and the total token rewards of each phase will be divided by all points, giving a multiplier for each phase. Based on that, all individual rewards will be calculated.
Additional bonuses apply as follows:
5% bonus for each limited Card Back collection you have.
10% bonus for each Discord role (other than Elysian role) you have.
15% bonus for Ultra Collection
20% bonus for Elya, the first official Legends of Elysium NFT
The bonuses may be added together, with a total possible bonus of 50%. The more engagement and participation an account has, the higher the airdrop allocation will be.
We are pleased to announce that during phase two of the campaign, participants will also be receiving points for playing Legends of Elysium demo! Isn't that exciting?!
A series of in-game tasks will be added to our Zealy (old Crew3) campaign and everyone will have a chance to get points by playing LOE. Those tasks will include a variety of areas such as completing daily quests, minting cards or making purchases in the Store. On top of that players will have the opportunity to engage in combat with each other in Legends of Elysium. Utilizing the game's unique fusion of trading card and board game mechanics, battles will be fought on a hex-based board, adding an exciting new layer to the gameplay experience. Feedback received during the campaign will help us in improving the game before moving to Open Beta stage.
Points gained from all activities during phase two will determine the reward allocation for each participant.
Additionally, we are submitting our application for DAO Maker community vote ! This is going to be a separate task in Zealy (old Crew3). Due to specific requirements and to make your vote valid, all wallets taking part in voting need to have at least $500 of assets.
In addition to the rewards in $LOE tokens, the top 70 users with the highest amount of points in Phase 2 will receive a whitelist for the Genesis NFT sale that is going to take place in the middle of May.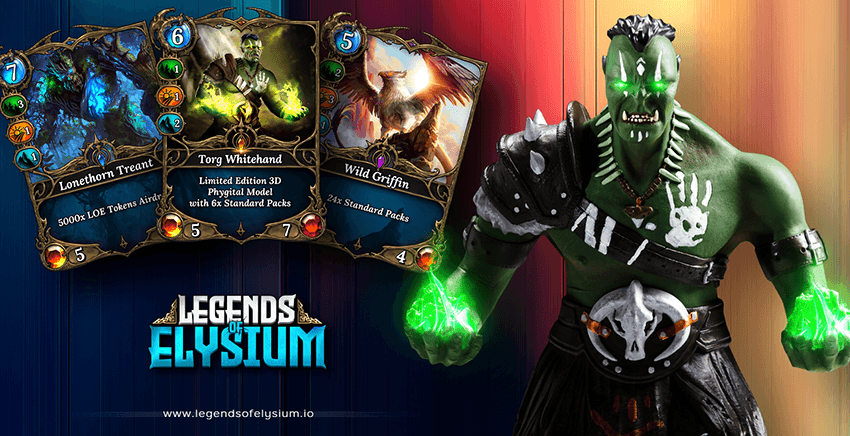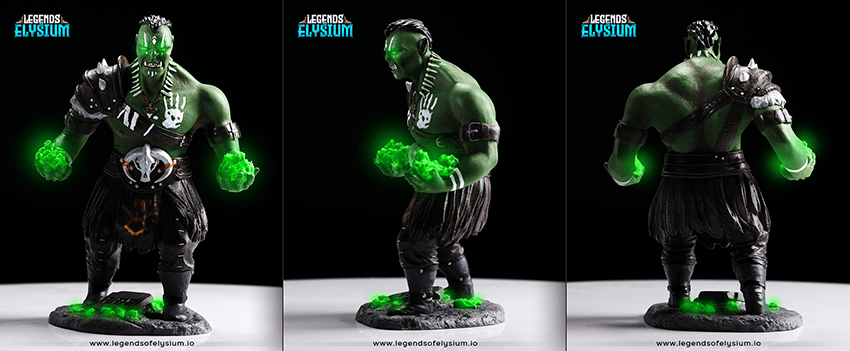 During the campaign, the Legends of Elysium team will distribute additional rewards as separate tasks or contests, such as WL spots, card backs, and additional roles. These rewards will be available through Zealy (old Crew3) actions and on external websites so make sure to follow our announcements!
Rules
The allocation of rewards per account will depend on the points calculated based on the account's engagement, participation in LOE activities, Legends of Elysium collectibles owned by the account and — and other non-disclosed criteria.
To be eligible for airdrop, user must meet specific criteria:
Participants will need to provide a non-custodial EVM compatible wallet address –
Participants must provide a valid e-mail address.
Elya NFT and Card Back NFT must be kept on the same address registered to Zealy (old Crew3) Bot.
Participants need to get at least 2000 points to be eligible for the airdrop
Other non-disclosed criteria have to be met. Non-disclosed criteria will be used to eliminate bots, eradicate unfair practices and reward the most committed participants.
We hope you will join us for the second phase of the Learn&Earn Educational Airdrop Campaign. Let's learn and earn together!