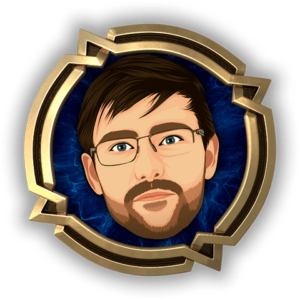 CHIEF EXECUTIVE OFFICER
My adventure with gaming started when I planted my first bomb in Bomberman :). Once it happened, I was all-in on gaming, spending hours playing games such as Heroes of Might and Magic, Warlords or Warcraft. I am also a board game geek – I have been playing board and card games since I was a kid. The first trading card game I've played was Magic the Gathering – it was over 25 years ago and since then, I have had a chance to play countless number of different board and card games. In 2013 I heard about Bitcoin and that was a game changer. Since then I have been involved in the cryptocurrency market as an investor, content creator and advisor. Over the years I have advised multiple innovative blockchain projects in writing tokenomics, whitepaper creation, securing funding and other aspects crucial for their successful development. When play-to-earn first emerged with NFT technology giving the ownership of in-game assets to the players, the idea of Legends of Elysium was born. With a group of friends, we have decided to build a game created by gamers for gamers. We want to take eSports Tournaments to the next level and enable players from all around the world to compete for grand prizes from the comfy seat at their home.
A blockchain enthusiast, with eight plus years of experience as trader, and advisor of various projects including writing tokenomics and whitepaper creation. His technical knowledge and experience have allowed him to run his own validator nodes in a few different crypto projects. Marcin is actively participating in the crypto space which includes funding, building and finding long-term homes for innovative blockchain projects.
Marcin Skowroński contact details: