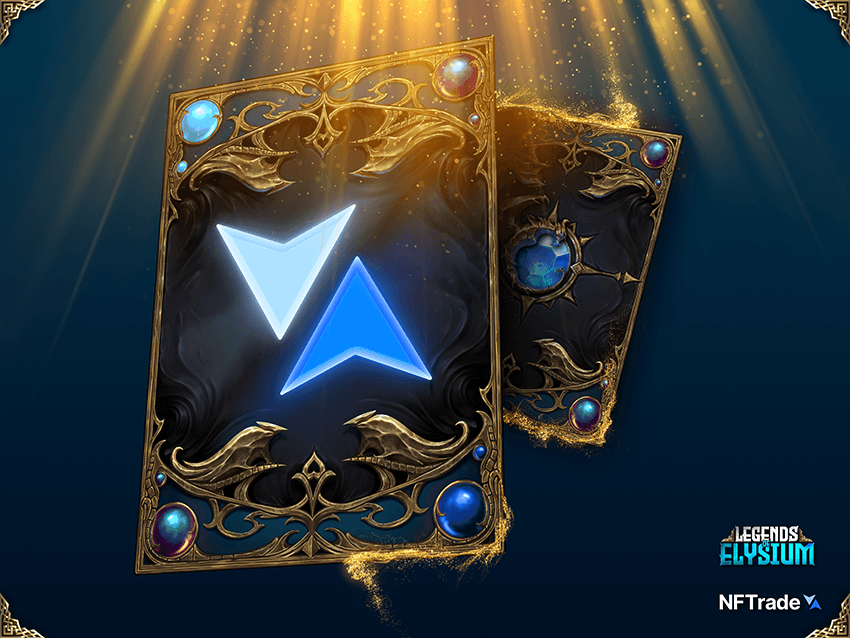 To celebrate this partnership, Legends of Elysium has created the Moonlight Arrows! 🥳
This card back collection has been created exclusively for NFTrade community
There is a limited number of 100 copies.
Winners of NFTrade competitions and community members will have a chance to get it 💚
NFTrade is a decentralized multi-chain and blockchain-agnostic NFT platform. NFTrade is an indexer of all NFTs across all of their integrated chains, hosting the complete NFT lifecycle and allowing anyone to seamlessly create, buy, sell, swap, farm, and leverage NFTs across different blockchains. Using NFTrade, anyone can gain access to the entirety of their NFT, unlocking the total value of the NFT market.
NFTrade provides NFTs from other NFT marketplaces in one place
✅ Purchase multiple NFTs with our cart
✅ See advanced NFT stats
✅ Sweep the floor of your favorite collections
✅ Buy NFTs on new chains (coming soon)
✅ Enjoy new UI/UX while trading
NFTrade social channels: