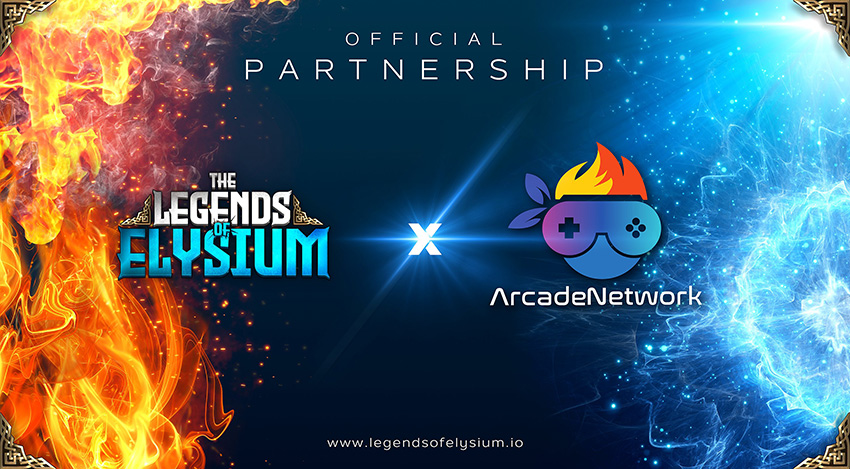 Arcade Network is delighted to welcome Legends of Elysium — a strategic card game based in a fantasy world inhabited by Elves, Orcs, Humans, and other races.
Users will be able to compete with one another in weekly Leagues and monthly eSports Tournaments, as well as other in-game activities, in Legends of Elysium. Battles between opponents will take place on wonderfully designed gaming boards, allowing for strategic gameplay. Players of The Legends of Elysium will be able to take true ownership of their assets with the help of ArcBridge.
Additionally, this partnership will concentrate on technological and marketing advancements with the goal of increasing brand awareness. A range of technology connections will be made, including cross-platform and verse integration. Both sides will market their products through AMAs, live streaming, and events.
Arcade Network is the world's first decentralized platform that provides cross metaverse asset interoperability. It makes use of blockchain technology & NFTs, creating a unified relayer bridge, which enables seamless movement of in-game assets between different games.
Arcade Network offers transfer of in-game assets from one metaverse to another. They believe the future lies in gaming and metaverses. Arcade Network envision is connecting games via their cross metaverse bridge. This will be extended and used for all mediums, including PC, mobile, console, VR, and beyond.
Arcade Network social channels: