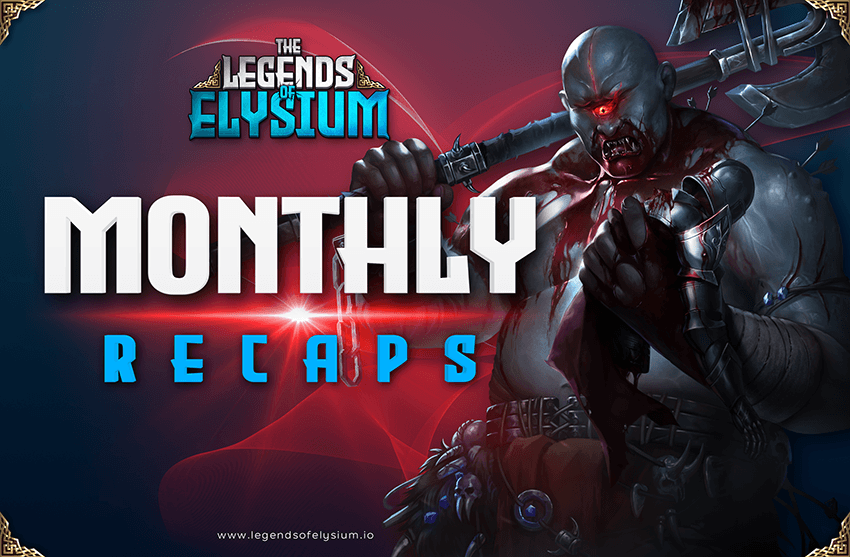 Dear Elysians,
Market conditions have brought us to exciting times! Bear market has arrived. Very good news related to that subject is that the new cycle will come and that it is the best time for building!. No one can foresee the future, but we are positive it's going to be a bright one.
Together with Poolz we have performed the whitelist contest for community members and 25 lucky members of our community secured their spots for the future IDO. We are actively building our community on Twitter, Discord and Telegram. To engage you more, we have organized a quiz about gaming knowledge and it was a great success.We are planning more quizzes in the near future so stay tuned!
On the blockchain side, smart contracts development is going extremely well. We have already finished Treasury, Staking NFT and Mines smart contracts. We are thoroughly testing them as we speak to ensure they are flawless and our amazing developers are working on delivering the remaining smart contracts. 
We have gathered a lot of positive feedback from both players and investors, after the updated Game Board has been released.
Knowing how important it is to build stronger relations with existing partners and explore new possibilities for project to grow, we have attended the NYC NFT event. It was an amazing and fruitful experience! 
We are waiting for something BIG, be patient, it will be worth the wait. Can you guess what is it? 
Thank you for your ongoing support on our socials. This is important for the project and its success.
'Legends of Elysium' activities in June 2022: 
2022-06-02 – POOLZ Whitelist Contest
2022-06-10 – Creature Name Contest and Giveaway
2022-06-13 – LOE Discord Quiz Contest 
2022-06-14 – POOLZ Whitelist Contest – winners announcement
2022-06-15 – NYC NFT 2022 
2022-06-20 – Welcome the Manahir – creature native to Elysium
2022-06-21 – Updated Game Board presentation
2022-06-28 – Nimue Graphic presentation
2022-06-30 – Refreshed OnePager publication
Follow us on Twitter to get the most updated information.
Take care folks and see you next time!