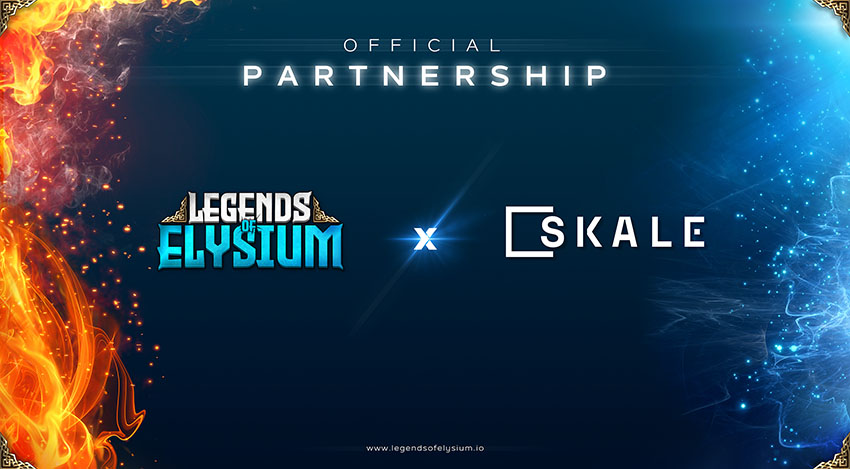 Legends of Elysium is excited to announce our partnership with SKALE, the fastest EVM blockchain solution for blockchain games. SKALE's modular multi-chain architecture allows for gaming-specific chains that are fast, efficient, and infinitely scalable. 
Best of all, onboarding gamers to SKALE is easy, gas fees are FREE (don't need to hold SKL) and SKALE is compatible with most EVM wallets.
SKALE is a network of interconnected blockchains built to bring speed, decentralization, and security to a universe of UX friendly Web3 applications. 
SKALE is the only blockchain network capable of running an unlimited number of fast, on-demand, pooled-security Blockchains with zero gas fees to end users.
SKALE enables Legends of Elysium to deploy their own interoperable EVM blockchain in minutes without sacrificing security or decentralization. SKALE is a fully decentralized, open source, and community owned project.
The SKALE network supports an unlimited number of independent blockchains with zero gas fees, instant finality, and high transaction throughput. SKALE is the first live blockchain with Linear Scaling. As more nodes join the network, the capacity of the network also grows.
SKALE social channels: