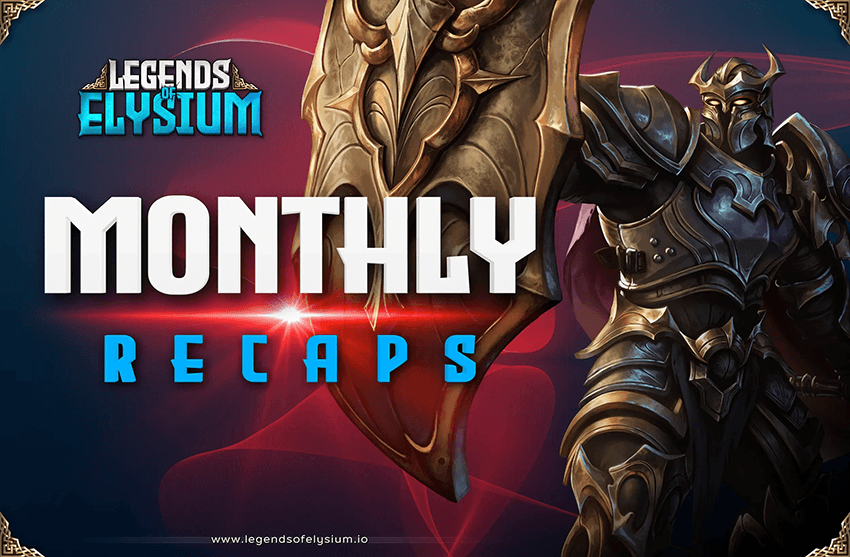 Dear Elysians,
Phase 2 of Educational Campaign on Zealy is ongoing. $150,000 in LOE token ( 3,000,000 LOE) is for grabs. Join if you are not yet there on Zealy (old Crew 3) 
Educational Airdrop Campaign:
On April 12th we launched Phase 2 of an Educational Airdrop campaign. Huge success to date. We are promoting a Phygital trend, physical items linked with digital benefits. You can read more on this subject in our medium – https://legendsofelysium.medium.com/learn-earn-phase-2-begins-3028af9e78eb
Remember Phase 2 will be rewarded with 3,000,000 LOE tokens to those who meet criteria. Make sure you follow our twitter to receive the most up to date information.

NFT Genesis Sale:
This will be the culmination of our educational campaign, stay tuned, be active on LOE Zealy, join AMA, there are still several WL left for grabs. Rest will battle in the gas war in FCFS round.
Unboxing: https://www.youtube.com/shorts/HMtOZToQDQ0
Medium: https://legendsofelysium.medium.com/limited-genesis-nft-collection-sale-9589f471e47a
Partnerships:
Morfyus League – great Gaming Guild, which is lucky to join Legends of Elysium. They will provide the gaming players and take part in future expansion into gaming Guild Wars. .
SKALE – as mentioned a few times LOE is to be crosschain. We are starting by adding SKALE Network. SKALE is a network of interconnected EVM blockchains built to bring speed & security to a universe of UX-friendly dApps. 
Tokenomia Pro – well thought economy prepared in house needs verification. Tokenomia Pro is here to help us with this task. We will keep you updated with progress and making sure adjustments are to be minimal. 
Elysian, if you want to become an investor => Fill this FORM
'Legends of Elysium' activities in April 2023: 
2023-04-03 – an official partnership with Morfyus League
2023-04-04 – listing LOE on gaming platform Owned Platform
2023-04-06 – completion of Phase 1 of Edu Airdrop Campaign 
2023-04-07 – GameSwift tests of Alpha version
2023-04-11 – an official partnership with SKALE
2023-04-12 – start of Phase 2 of Educational Airdrop Campaign 
2023-04-14 – AMA with MILC Platform
2023-04-18 – NFT Genesis Sale reminder 
2023-04-21 – DAO Maker – community vote announcement
2023-04-26 – AMA with Ari10 
2023-04-27 – Torg Whitehand in woods
2023-04-27 – an official partnership with Tokenomia Pro 
2023-04-28 – Ultra Games contest winner announcement
Follow us on Twitter to get the most updated information.
Take care folks and see you next time!